This information may help you and your care partner better understand ICLUSIG.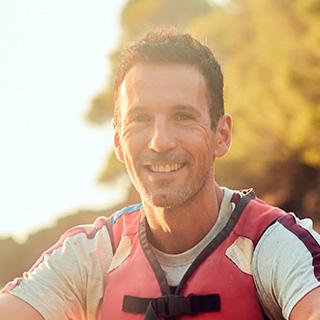 Accelerated phase CML: The second phase of CML progression, when the number of blast cells has increased.
BCR-ABL: An abnormal protein that causes too many abnormal white blood cells (leukemia, or CML, cells) to be made. Sometimes referred to as BCR-ABL1IS.
BCR-ABL mutations: Changes to the BCR-ABL protein that prevent certain TKIs from working.
Blast cell: An abnormal, immature blood cell. Also called a lymphoblast.
Blast phase CML: The third and final phase of CML progression. This phase has the highest number of blast cells, or immature blood cells, in the blood and bone marrow. It can be life-threatening.
Bone marrow: Soft tissue in the center of bones where blood cells are made.
Chemotherapy: Medicines that kill cells, including fast-growing cancer cells and normal cells.
Chronic myeloid leukemia (CML): A type of blood cancer in the bone marrow that grows slowly. It causes too many white blood cells to form.
Chronic phase CML: The first phase of CML, when there are more white blood cells than normal. There may not be symptoms in this phase.
Complete hematologic response (CHR): Treatment response when blood cell counts decrease to normal.
Complete remission: When no leukemia cells are found in the bone marrow and all signs and symptoms of the cancer are gone.
Complete cytogenetic response (CCyR): Treatment response where BCR-ABL levels are 0.1% to 1%, or the Philadelphia chromosome is absent.
Corticosteroids: Medicines used to reduce redness, swelling, and pain, but also to kill leukemia cells. They are also called steroids.
Cytogenetic testing: A test that looks for changes in chromosomes (the part of the cell that contains genetic information).
DNA: Deoxyribonucleic acid. The genetic information carried by cells.
Intolerance: When treatment with a drug must be stopped because of side effects.
Log reduction: A measure of how much BCR-ABL levels have been lowered.
Major cytogenetic response (MCyR): Treatment response when about one-third (35%) or fewer cells have the Philadelphia chromosome.
Major hematologic response (MaHR): Treatment response that combines a complete hematologic response with another type of hematologic response called "no evidence of leukemia" (NEL).
Minimal residual disease (MRD): A very small number of cancer cells left in the body after treatment.
Molecular testing: A sensitive test that can measure very small amounts of BCR-ABL in the blood. One type of molecular test is a qPCR test.
Mutation: An abnormal change in the DNA of a cell, particularly common in cancer cells.
Mutation testing: Tests used to see if samples of DNA have changed or mutated.
Philadelphia (Ph) chromosome: An abnormal chromosome that forms in Ph+ ALL. It contains the BCR-ABL gene.
Philadelphia chromosome-positive acute lymphoblastic leukemia (Ph+ ALL): A form of leukemia where the cells contain the abnormal Philadelphia chromosome.
qPCR (quantitative reverse transcriptase polymerase chain reaction): A very sensitive test that measures the number of cells in the blood or bone marrow that have the BCR-ABL gene.
Resistance (or resistant): When cancer does not respond to a treatment.
T315I: A type of BCR-ABL mutation that prevents cancer cells from responding to certain TKI treatments.
Tyrosine kinase inhibitor (TKI): A type of medicine that stops the growth of CML cells by blocking, or "inhibiting," BCR-ABL.